Bhupender Yadav says Yoga and discipline are the mantras of a healthy life
International Yoga Day-2023 celebrations held at E.S.I.C. Medical College and Hospital, Faridabad
On the occasion of International Yoga Day-2023 yoga camp was organized at the ESIC Medical College and Hospital, Faridabad from 06.00 am to 8.00 am. Union Minister for Labor and Employment and Environment, Forest and Climate Change Shri Bhupendra Yadav was present as the chief guest on the occasion.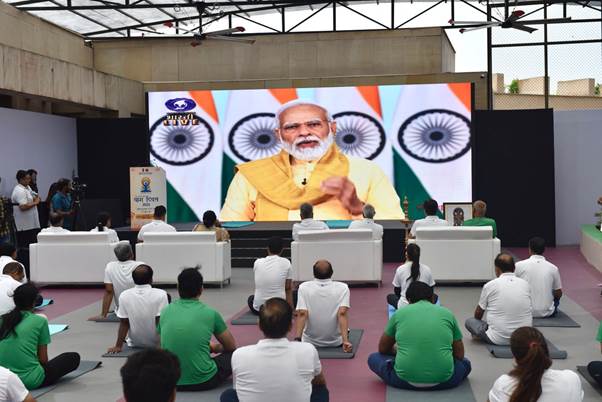 Mrs. Seema Trikha, MLA, Barkal, Director General of Corporation Dr. Rajendra Kumar, Chief Vigilance Officer Mr. Manoj Kumar Singh, E.S.I.C. Dean of Medical College and Hospital, Faridabad and E.S.I.C. Other senior officials and employees of the organization participated in this yoga camp.
Shri Yadav explained the benefits of Yoga and advised to do Yoga with discipline. He also said that yoga and discipline are the mantras of a healthy life.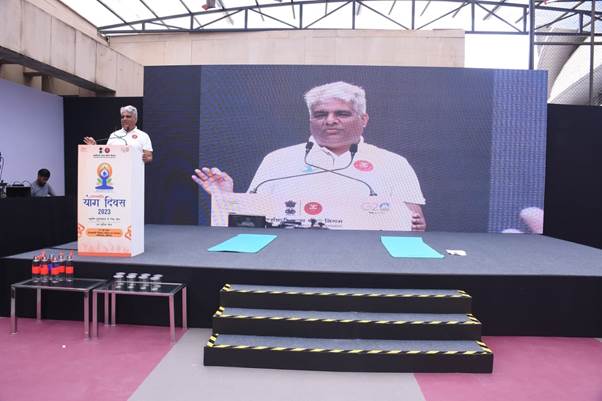 The purpose of the yoga workshop was to explain the importance of work-life balance to the employees and officers through activities, meditation, discussions, dialogues and lectures etc. The objective was to raise awareness about yoga's advantages and inspire individuals to embrace a wholesome way of living.