NITI Ayog Celebrates National Technology Week Celebrates India's Technological Advancement and Innovation
The National Technology Week, which took place from May 11th to May 14th, 2023 at Pragati Maidan, New Delhi, successfully concluded today. This year's theme was 'School to Startup – igniting young minds to innovate'
The event was inaugurated by Hon'ble Prime Minister Narendra Modi who highlighted the importance of supporting and nurturing young scientists in the country. The Prime Minister informed the audience that over 10,000 ATAL tinkering labs in 700 districts have become innovation nurseries, with 60 percent of these labs in government and rural schools.
More than 75 lakh students are working on over 12 lakh innovation projects in Atal Tinkering Lab, which is a testament to young scientists emerging from schools and reaching the far corners of the country. The Prime Minister emphasized the importance of nurturing young talent and supporting them in implementing their ideas, noting that hundreds of startups have been incubated at Atal Incubation Centres (AIC). He expressed his confidence that the Tinker-preneurs of India will soon become leading entrepreneurs of the world.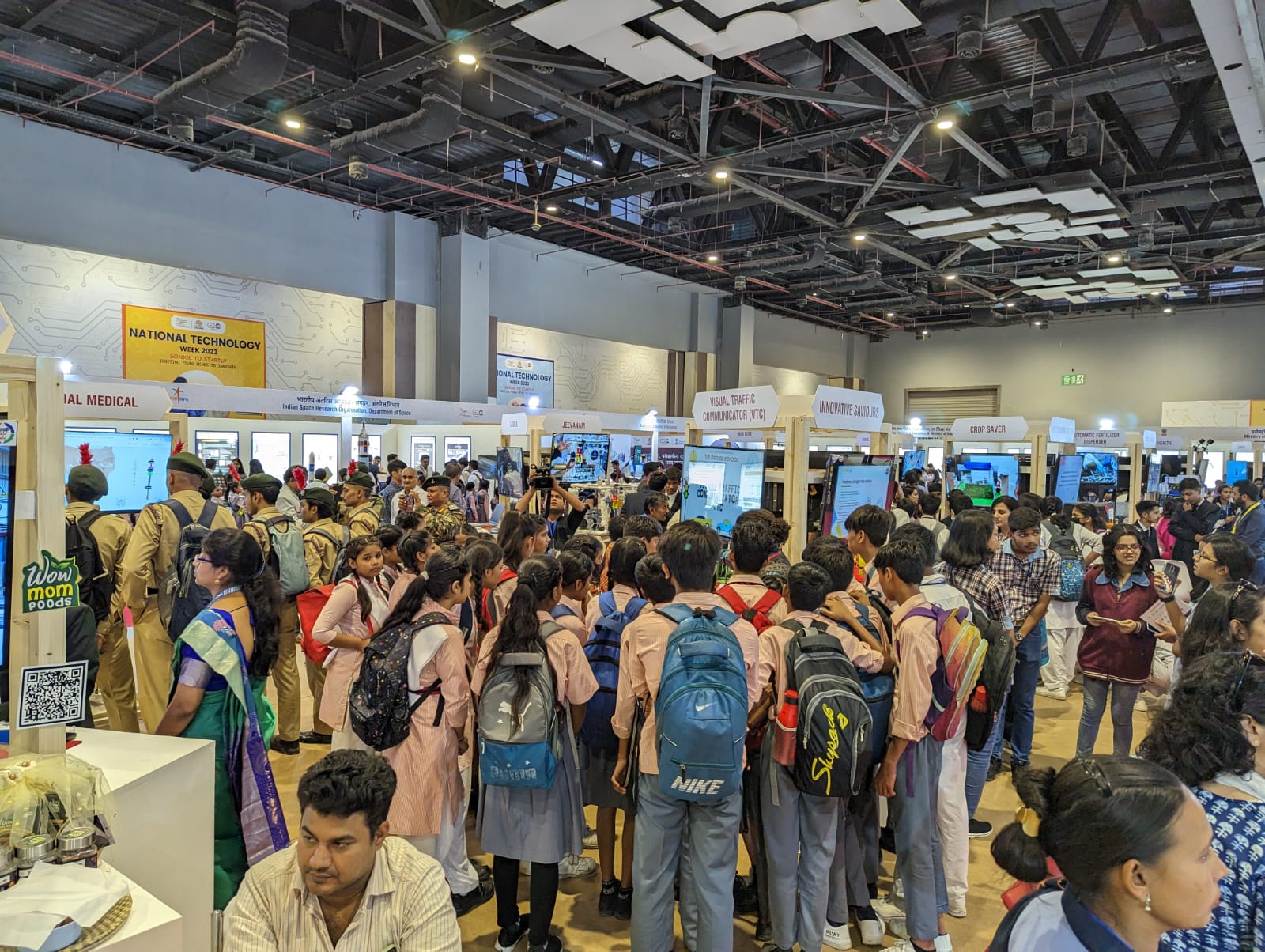 The exhibition saw a participation of more that 5000 school students , 1500+ other visitors, 800 exhibitors, 200+ student exhibitors, and 100+ startups from various sectors showcasing their innovations and products. The event aimed to promote and recognize the contribution of technology in India's progress and development. Under AIM Pavilion, 75 exhibitors from AIM participated, including 40 exhibitors from school innovations of Atal Tinkering Labs, from 21 states across the country, and 35 Startups from across the country that have been incubated under Atal Incubation Centers.
The highlight of the event was the interaction between Prime Minister Narendra Modi and students of the Atal Tinkering Labs, where he encouraged young minds to innovate and contribute to the nation's progress. The Prime Minister also inaugurated the AIM Pavilion, which showcased innovations from different sectors of the innovation lifecycle. Additionally, the event included 10+ technical sessions by different ministries/departments, including special sessions conducted between Startups and Atal Tinkering Lab students. These special sessions carried the idea for technopreneurs to become entrepreneurs.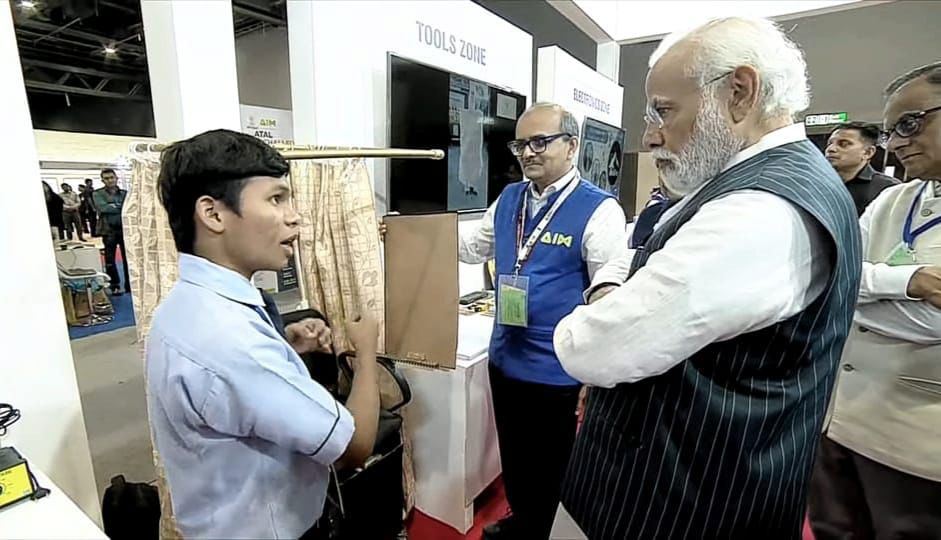 Dr. Chintan Vaishnav, Mission Director of Atal Innovation Mission, stated that the event was a huge success, providing a platform for innovators, entrepreneurs, and investors to interact and exchange ideas. The event also highlighted the government's initiatives, such as Start-up India, Stand-up India, and Make in India, which have fostered a culture of innovation and entrepreneurship in the country.
To mark the 25th anniversary of these landmark events, Technology Development Board and Atal Innovation Mission (AIM) NITI Aayog, along with Department of Science and Technology, Ministry of Earth Sciences, Defence Research and Development Organisation – Ministry of Defence, Council of Scientific and Industrial Research (CSIR), Department of Biotechnology, Department of Atomic Energy, Ministry of Electronics and Information Technology, Department of Telecommunications, Ministry of Education, Indian Space Research Organisation and Department for Promotion of Industry and Internal Trade (DPIIT) organized National Technology Week, 2023 with a primary focus on Atal Innovation Mission programs and showcasing innovations from different sectors of the innovation lifecycle with a central theme of 'School to Startup- Igniting Young Minds to Innovate.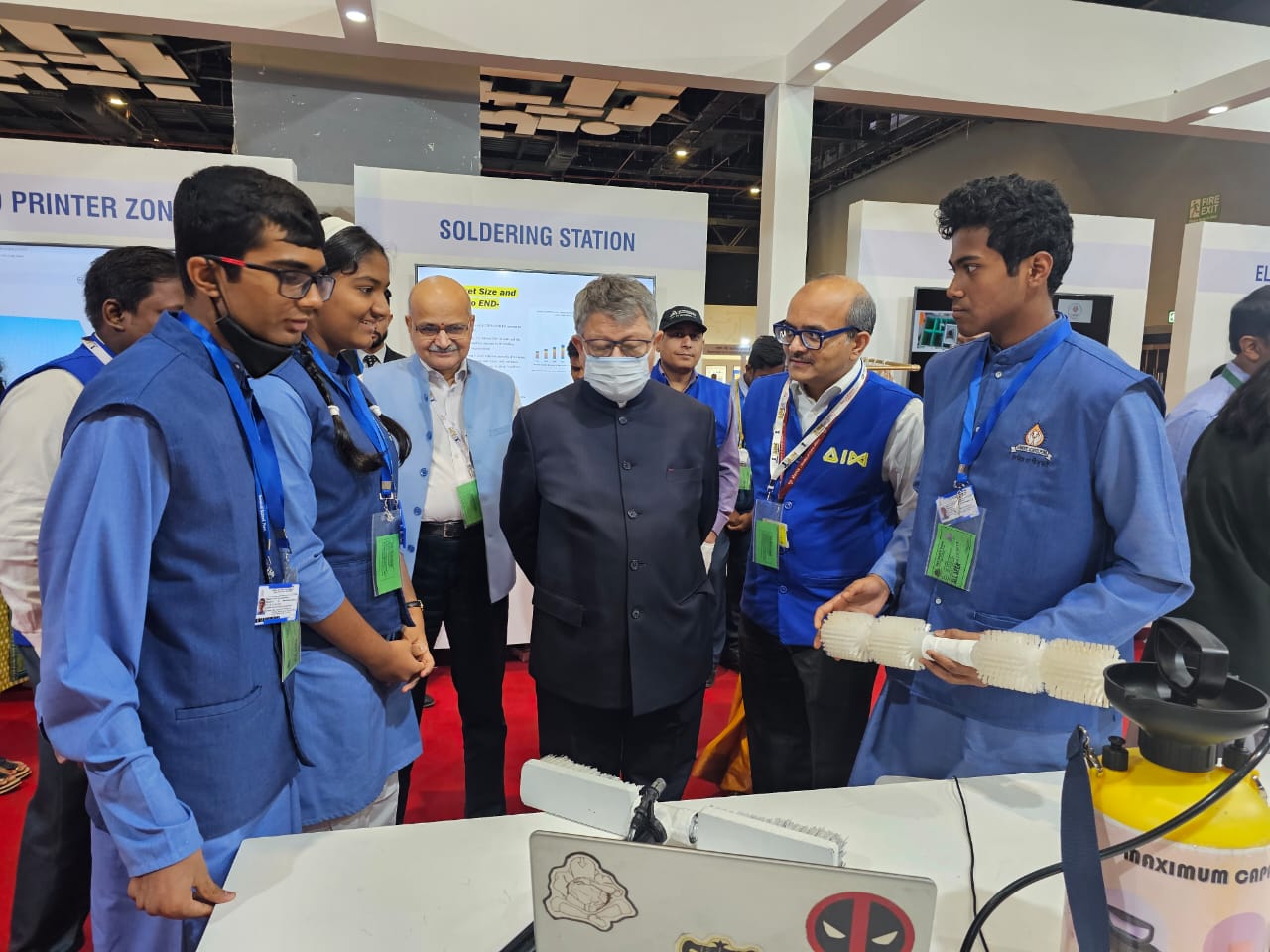 .