Mizoram: Nature walk organised along the Palak Lake, Aizawl
The Palak Lake wetland conservation area is rich in biodiversity and falls under the Indo-Burma biodiversity hotspot
Mass mobilisation across the country on LiFE is being organized in the run-up to the celebrations to World Environment Day (June 5). Several activities were organized by various Institutions and organizations.
National Museum of Natural History (NMNH)
RMNH, Mysore conducted awareness on organic compost by dumping dry leaves into a compost pit instead of burning them on 10.05.2023 as part of MISSION LiFE (LIFE STYLE FOR ENVIRONMENT) for 110 students and were encouraged to adopt a Pro Planet lifestyle.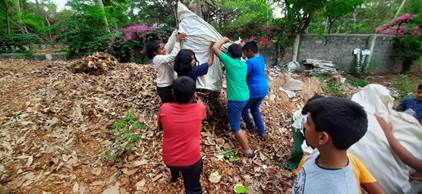 RMNH, Bhubaneswar organised campus cleaning drive with 50 staff participants from RMNH Bhubaneswar under Meri LiFE: Lifestyle For Environment.
RGRMNH, Sawai Madhopur organised MissionLiFE orientation programme for the Government Teachers of Bharatpur Mandal, Rajasthan Bharat Scout and Guide and also conducted Nature Photography with College & School Students. Total 214 Government Teachers, Students and visitors actively participated in this Programme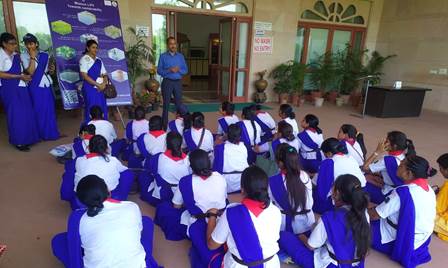 Zoological Survey of India
Zoological Survey of India organised an awareness rally at Dehradun, Uttarakhand on "Save Water" to mobilise and create awareness among the local people. 100 participants from all age group took part in the event. Dr. Gaurav Sharma, Scientist in Charge of ZSI, Dehradun gave a green talk on Conservation of Water. He emphasised that rain water harvesting methods should be adopted to conserve water.
National Centre for Sustainable Coastal Management (NCSCM)
As part of the mass mobilisation of public participation in the Lifestyle for the Environment (LiFE), NCSCM and the Forest Department, Mara Autonomous District Council, Mizoram, organised a nature walk along the Palak Lake. The Palak Wetland Reserve is located about 360 km from Aizawl, the capital city of Mizoram, and comprises an area of 18.5 km2. The Palak Lake wetland conservation area is rich in biodiversity and falls under the Indo-Burma biodiversity hotspot. As a part of this event, scientists from NCSCM and Forest Department members explained to the local community about the wetland ecosystem and the goods and services it provides. Further, they emphasised the need for biodiversity and wetland conservation. About 60 local tribes participated in this event, which provided different learning experiences on various topics such as the reduction of single-use plastic, the use of eco-alternative materials, wildlife conservation, the preservation of streams and springs, and responsible tourism. This event trained the public in a simple manner about their environment, habitat, and the need to live in harmony with nature. As a part of this event, participants took part in a green pledge against littering and the reduction of plastic pollution. Placards and pamphlets were displayed on the wetland as part of this event. NCSCM scientists explained the importance of Mission LiFE to the tribal communities.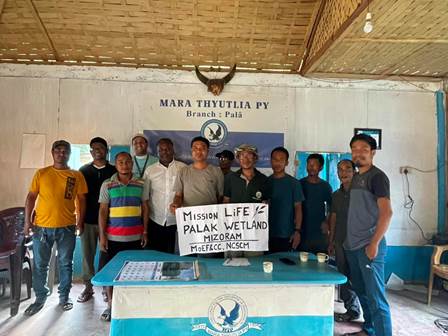 National Institute of Himalayan Environment
National Institute of Himalayan Environment (NIHE) conducted an awareness program under mission LiFE and promotion of Life Activities among Youth. Total 17 Researchers and scientists participated in the event and took the LiFE pledge to adopt environmentally friendly habits. During the program, participants shared their thoughts on different themes of LiFE and highlighted one of the themes that they would follow to protect the environment. During the program emphasis was also on LiFE theme Say no to single used plastic and Reduce waste especially for eco-fragile Himalayan environment.